Alum Notes: Spring 2020
April 24, 2020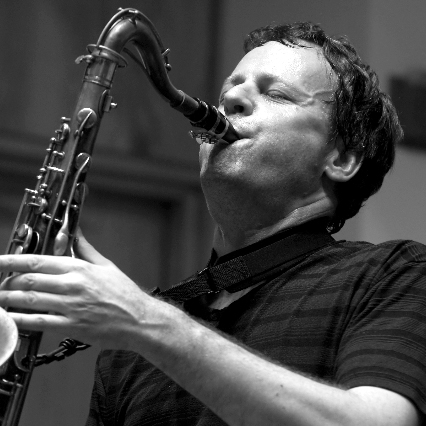 Editor's note: Berklee College of Music and Boston Conservatory at Berklee graduates are designated by degrees (B.M., B.F.A., B.P.S., M.M., M.A., M.B.A., M.F.A.) after their names.
1966
Stephen Gould of Somerville, MA, released the album Talkin' on Myself, which is available for download at stevegould.bandcamp.com.
1973
Carl Holzapfel of Centennial, CO, has performed across the United States and overseas. He has recorded drum tracks for acts worldwide and has two albums available on all platforms. Three projects he has worked on have a combined 112,000-plus views on YouTube. Visit holzdrums.com.
1975
Cathy Segal-Garcia of Granada Hills, CA, released her 12th album, Dreamsville, in March 2019, featuring originals, standards, and jazz compositions. 
Jeff Clampa of Warwick, NY, is touring with the Levin Brothers: Pete and Tony Levin and Jeff Siegel. 
1977
Steven Saltzman of Portland, OR, published Music Editing for Film and Television: The Art and the Process (Routledge). He teaches music editing and post-production audio for composers, and lectures at institutions including UCLA Extension, University of Southern California, and Chapman University. 
1978 
Bill McGoldrick of Norfolk, MA, is celebrating 50 years of performing live and is still doing around 120 gigs a year with his own acoustic act, the Bill McGoldrick Acoustic Duo. Visit billmcgoldrick.net. 
1979
Frank Macchia of Burbank, CA, is a three-time Grammy nominee. He and Brock Avery '79 collaborated on the new album Rhythm Abstraction: Azure, which was released in January and features new compositions by Macchia based on drum improvisations by Brock. Visit frankmacchia.net.
1980
Win Bent of Austin, TX, released This Time, an album of ambient electronic music. It features fewer guitar sounds than on his previous work, but more piano sounds, a precollaboration piece, and various outside influences. The work still features plenty of drones, recorders, and wind chimes. Visit haus.org/thistime.
1981
Hilary Noble of Boston, MA, released Anishana: Corners of the Sky (Riverview Productions), which features Berklee faculty member Steve Langone B.M. '93. The album is his personal take on Native American musical forms. 
Beth Sass B.M. of Nashville, TN, released the songs "Distance," "Silent Night," and "Starfish," and the album Webs (with Walter Egan), available on all streaming platforms. She also mentors and teaches a full roster of voice, piano, and songwriting students at World Music Nashville.
1982
Glenn Ochenkoski of Valencia, CA, played drums in several sold-out concerts in Los Angeles with singers Davis Gaines and Dale Kristen, performing songs from The Phantom of the Opera and other classic Broadway shows. 
1983
Leonard Moore of Santa Rosa, CA, is crowdfunding his big-band album The Mentors Project. Each original track is dedicated to a mentor or major influence in his life as an artist. The album includes compositions dedicated to Michael Gibbs, David Mash, and Arif Mardin.
Peter Dick B.M. of Toronto, Canada, released Poetic License, his fourth album. A solo piano recording done in the studio, it's a mix of original compositions and tunes by others, with a focus on eliminating the superfluous to highlight pianistic poetry rather than prose. 
1984
Don Breithaupt B.M. of Santa Monica, CA, cowrote the new single "All Over the World," from the album Chicago Christmas. 
Steven Corn B.M. of West Hills, CA, is the cofounder of the label BFM Jazz, whose artist the Tierney Sutton Band had its latest album, ScreenPlay, nominated for a 2020 Grammy in the Best Jazz Vocal Album category. 
Michael E. Russo B.M. of Doylestown, PA, narrated the audiobook version of S.J. Wells's novel You Belong to Me.
N. Scott Robinson of Parkville, MD, received his Ph.D. in musicology/ethnomusicology, with a specialization in South Indian Carnatic music, from Kent State University. A jazz percussionist who performed on the Grammy-winning Benny Carter album Harlem Renaissance, Robinson is the chair of the Music Department at San Diego Mesa College in California.
Jeffrey Scornavacca of Bellingham, MA, produced Agona Hardison's fifth album, This Is the Year, and cowrote the album's 12 songs with her.
Franck Amsallem B.M. of Arcueil, France, released the album Gotham Goodbye, the 10th under his name. The French press has given the record acclaim, and French radio has given it airplay. Visit amsallem.com.
1985
Michael Stern of Oak Park, CA, has recorded and/or mixed over 250 film scores. He had a great year in 2019 and mixed the film scores for A Nice Girl Like You and Gossamer Folds for Aaron Zigman, and Hooked for Conrad Pope. Work on TV shows included Seal Team, Timeless, and Transparent. 
1986
Paul Cavaciuti of Ewell, England, toured the United Kingdom playing drums with guitarist Sheryl Bailey B.M. '88. He also played drums on the album The Alluring Ascent with the Oxley-Meier Project (with alumnus guitarist Nick Meier '97). He works at the University of Roehampton, teaching drums and piano to special-education students, especially those with autism and blindness.
Keijo Pennanen of Vantaa, Finland, wrote the book Lyrical Etudes. It contains 21 original, melodic compositions for guitar. It's his second release for the Mel Bay Publications.
Ronald R. Carter of Jeffersonville, VT, who performs as Rockin' Ron the Friendly Pirate, has released Talk Like a Pirate. It's his fourth album of entertaining and educational pirate music for all ages. 
1987
Bill MacKay of Chicago, IL, released his third and fourth records on Chicago's iconic indie label Drag City in 2019. He toured Canada and throughout the United States in 2019, and plans to record songs for his next full-length record, as well as publish a book in English and Spanish. 
Wilbert Kimsey B.M. of Cerritos, CA, is a host for the podcast Music Outlook L.A. (spreaker.com/show/music-outlook-l-a). He is also a keyboardist and music director for Indies Smooth Jazz Band and a composer, arranger, producer, and engineer at Kimz Entertainment, both of which are in Los Angeles.
1988
Sheryl Bailey B.M. of Boston, MA, has been named as the new assistant chair of the Guitar Department at Berklee.
Peter Buck B.M. of Artesia, CA, released his third album of original jazz compositions, Smells Like Music. He continues to tour with his band, Buck's Vibe, as well as with the vocalist Barbara Morrison. 
Michael Dunford B.M. of Forestdale, MA, produced and directed We Are the Champions, an original musical tribute to the group Queen. The show had nine performances at the Cotuit Center for the Arts in Cotuit, MA. Dunford is working on a live video recording of the show, and scheduling its next tour for spring and summer 2020. 
1989
Gernot Wolfgang of Los Angeles was a finalist in the jazz category at the 2019 USA Songwriting Competition.
1991
Geoff Pearlman B.M. of Sherman Oaks, CA, appears in the film and on the soundtrack of Echo in the Canyon, which features Jakob Dylan, Eric Clapton, Ringo Starr, and others. He released Lost in the Satellites, a collection of eight original songs recorded with fellow Berklee alumni Adam Neely B.M. '09 and Kana Dehar '08. 
Michele Caniato B.M. of Watertown, MA, was commissioned by Kammerwerke Double Wind Quintet to write a dectet for wind instruments. The work, Landscapes, premiered at First Parish in Bedford, MA, in June. In October, his work Introduzione e Siciliana was performed by the Indianapolis Chamber Orchestra as the winner of the 2019 Orchestra Composition Contest.
Dave Pettigrew B.M. of Ridgewood, NJ, won first place in the gospel category at the 2019 USA Songwriting Competition.
1992
Beatriz de Mello B.M. of New York City is the director of choral arts at Newark School of the Arts, where she conducted the NSA's Children's Choir at Carnegie Hall, New Jersey Performing Arts Center Victoria, and Black Box Theater.
Steve DeMott of Newtown, CT, opened a new commercial studio in Southbury, CT, and is inviting alumni and friends to tour it. He is working on a drum-loop project with the cooperation of a major drum manufacturer. Look for the loops next year. Visit stevedemott.com.
Matthew Goldberg, a.k.a. SHAD, of Cooper City, FL, teamed up with Grammy-winning producer and engineer Bob St. John to release two singles, "Fool" and "Belittle." 
Jay Jennings B.M. of Burbank, CA, was the co-supervising sound designer for Godzilla: King of the Monsters (2019), and is the sound designer for Godzilla vs. Kong (2020), Monster Problems (2020), and 6 Underground (2019).
Nanette Marie B. Perrotte B.M. of Greenfield, NH, published a kids' audiobook and illustrated e-book, Ella Jane the Jazzy Cat: An Ella Fitzgerald Fable. The characters are based on jazz greats. Perrotte has created accompanying lesson plan ideas and activities. Visit nanetteperrotte.com. 
1993
Melvin L. Butler B.M. of Coral Gables, FL, published Island Gospel: Pentecostal Music and Identity in Jamaica with the University of Illinois Press as part of the series African American Music in Global Perspective.
1994 
Larry Edoff B.M. of Weston, CT, works at Music Talent Competition, which helps musicians showcase their talents at Carnegie Hall in New York City. Visit musictalentcompetition.com.
Christian Welde of Kopervik, Norway, released the single "When Echoes Fade," which features Josh Plotner B.M. '14, on alto flute and soprano saxophone. 
1995
Prasanna Ramaswamy B.M. of New York City was a finalist in the jazz category at the 2019 USA Songwriting Competition.
Paulo Tozzi of São Paulo, Brazil, was a finalist in the instrumental category at the 2019 USA Songwriting Competition. 
1997
Michael Dean (Michael D. Morley) B.M. of Salisbury, MA, is working as a technology sales professional. 
Carlos E. De Regil of Cancún, Mexico, was an adviser and producer for vocalist Juan Gabriel from 1997 to 2016. 
1998 
Pierre Hachar Jr. of Miami Lakes, FL, was named one of 2019's top music lawyers by Billboard. He represents some of Latin music's biggest names, including artists, producers, and songwriters. 
Sean Goulding of London, England, is celebrating 20 years in the agency business. He's had a banner year with global campaigns for artists like Post Malone, and represents a wide range of talent. He supports Nordoff-Robbins Center for Music Therapy charity, and is on the committee for the Get Loud initiative. 
1999
Avi Rothbard B.M. of New York City won first place in the jazz category at the 2019 USA Songwriting Competition.
2000
Chris O'Hara B.M .and Katie Lynch Koglin M.M. '03, both of Bensenville, IL, are members of the Illumine Trio, whose latest album, Now, O Now, was awarded the Global Music Awards silver medal for outstanding achievement.
Carrie Rodriguez B.M. of Austin, TX, has recorded and cowritten songs with, as well as toured with, Lucinda Williams, Bill Frisell '77, and Los Lobos, among others. She's appeared at Austin City Limits Music Festival and on The Tonight Show. She's also been profiled in Rolling Stone, the New York Times, and other publications.
2001
Issa Bibbins of Dorchester, MA, won the first prize in the hip-hop category at the 2019 USA Songwriting Competition.
Julio Santillan of Buenos Aires, Argentina, released a new album, Janpuy, with his septet, and was awarded two Premios Mercedes Sosa. The group's music was also recognized with a Fondo Nacional de las Artes award. 
2002
Richard Bautista B.M. of Louisville, KY, earned a B.S. in biochemistry and an M.S. in professional science–biotechnology from Middle Tennessee State University. In August, he started a Ph.D. program in microbiology and immunology at the University of Louisville School of Medicine. 
Jon Robert Crocco B.M. of La Varenne Saint-Hilaire, France, published Forbidden Notation, a book dedicated to the study of rhythmic boundaries within the standard system of music notation, available for purchase on Amazon. 
Jeff Denson B.M. of Richmond, CA, released a new album, Between Two Worlds, featuring guitarist Romain Pilon B.M. '02 and drummer Brian Blade. 
Peter Slavov of Long Island City, NY, toured Europe with Rudy Royston Flatbed Buggy Band. He released his debut album of all original compositions, Little Stories.
2003
Yael Meyer B.M. of Santiago, Chile, was featured on the cover of Revista Ya in Chile. She will play at Lollapalooza 2020, and plans on releasing an EP. 
Justin Purtill B.M. of Grass Valley, CA, released a self-titled album in January 2020. He is on tour with Latin superstar Residente. 
2004
Katie Ditschun (Smith) B.M. of Alexandria, Canada, released her debut album, Spare Skirt, with 10 original tracks that feature her and other Ontario jazz artists. FACTOR Canada awarded her an artist development grant to complete this project. 
Nobuki Takamen of Jersey City, NJ, won first place in the instrumental category at the 2019 USA Songwriting Competition.
Christy Whittlesey B.M. of Lowell, MA, released her book OK to Say They: Tips for Educator Allies of Transgender and Non-Binary Students, which reached No. 1 in both Inclusive Education Methods and LGBT Demographic Studies on Amazon. 
Marco Pacassoni B.M. of Fano, Italy, toured China, Japan, and the United States in the summer and fall of 2019, performing his music as well as Frank Zappa songs, and teaching master classes on vibraphone technique and jazz improvisation.
Andy Bianco of Brooklyn, NY, was a finalist in the jazz category at the 2019 USA Songwriting Competition. 
2005
Matt Dyson B.M. of West Hollywood, CA, engineered Kesha's new album, High Road. He also engineered the music for season two of the Showtime show Kidding, starring Jim Carrey.
2006
Patrick Hurley B.M. of Dedham, MA, is a financial adviser with Merrill Lynch, counseling high-net-worth individuals in the Boston area. 
Tommy Pedrini B.M. of Los Angeles was the co-composer and coproducer of the soundtrack for Wayforward's Nintendo Switch game Vitamin Connection. 
Maggie Martin B.M. of Los Angeles was profiled as one of Billboard's "40 Under 40: Billboard Music's Top Young Power Players" of 2019. 
2007
Jake Hertzog B.M. of Fayetteville, AR, has been appointed as the jazz area coordinator for the new jazz studies program at the University of Arkansas. 
Dorothea Jackson of Newark, NJ, now known as Whitney Marchelle Jackson, led a performance celebrating female jazz songwriters and performers at Clements Jazz Place, in association with Wayne Winborne, executive director of Rutgers University Institute of Jazz Studies, and local Newark jazz legends.
Courtney Powers B.M. of Philadelphia, PA, is a VH1 Save the Music Foundation grant facilitator, and was named a 2020 Grammy Music Educator Award quarterfinalist. She is the music director at South Philadelphia High School.
Zachary Ray of Randolph, MA, has moved back from Kolkata, India, after living there for nine years, where he worked at the Calcutta School of Music and volunteered at the Assembly of God Church in Kolkata, directing their choir and the U.S. Consulate Choir. 
Nico Soffiato of Brooklyn, NY, released his third album with Grammy-winning trumpeter Josh Deutsch. They, along with drummers Allison Miller and Dan Weiss, will tour the United States and Italy throughout 2020. 
Caitlin Nicol-Thomas B.M. of Nashville, TN, performed as the fiddler and the Ghost of Christmas Future in the world premiere of Dolly Parton's Smoky Mountain Christmas Carol at the Emerson Colonial Theatre in Boston.
Alex Terrier B.M. of Brooklyn, NY, released his fourth album as a leader, Camina Tu. The Latin jazz album was recorded by the Franco Cuban Project in collaboration with Gael Hedding B.M. '05. It is available on his website and all streaming platforms.
2008
Trent Campbell B.M. of Englewood, CO, released a new single, "Upemba's Revenge," with the group TNERTLE on Michal Menert's Super Best Records label, and will tour and release new music throughout 2020. 
Angelo Caputo of Los Angeles has joined Universal Music as director of a new studio located in Hollywood that will be used by artists under Capitol Music Group. 
Kristen Cook B.M. of Santa Monica, CA, starred in the Los Angeles premiere of Miracle on 34th Street: A Live Musical Radio Play, directed by Broadway star Joseph Leo Bwarie. 
Kristi Knupp of Asheville, NC, created all the special effects, ambiences, and some music for the popular Apple Arcade game Where Cards Fall. 
Alec Tackmann B.M. of Rochester, MN, recorded and released Alec Tackmann Drum Loop Library, a collection of drum loops and unmixed multitracks, at Pachyderm Studios. 
2009
Amanda Addleman B.M. of Boston, MA, released her latest full-length album, Into the Light, chronicling her musical journey through a late diagnosis of PTSD using the language of jazz, exploring the light and dark both lyrically and musically. 
Zoë Evans of Linden, NJ, released her new single and music video "Falling Apart," and will record her next single at the BerkleeNYC Power Station in the spring. 
Eric Kalver B.M. of Woodland Hills, CA, was nominated in the Best Music Supervision in a Video Game category at the 2020 Guild of Music Supervisors for his work on Call of Duty: Modern Warfare. He is the music supervisor at Activision Blizzard, working on many other games as well as the Call of Duty and Overwatch leagues.
2010
Phil McGowan B.M. of Culver City, CA, recorded and mixed the score for The Banker for composer Scott Salinas '02. 
Yui Yamamoto B.M. of Canoga Park, CA, will release two solo albums on Spotify, Amazon, Apple Music, and YouTube. Visit yuisensational.com. 
Robert Gillies B.M. of Sherman Oaks, CA, cowrote the platinum song "Home" by Machine Gun Kelly, X Ambassadors, and Bebe Rexha. Four Berklee alumni were involved in writing and producing it: Gillies, David Pramik '12, Charlie Snyder '12, and David Phelps '12.
Aubrey Logan of Pasadena, CA, was a jazz finalist at the 2019 USA Songwriting Competition. 
2011
Alexa Dexa B.M. of Lindenhurst, NY, received a discovery grant from OPERA America, and composed Be a Doll, an existential electroacoustic toy opera following a woman feeling the pressures to perform in her objectified gender as a doll.
Michelle Ferrucci B.M. of East Haven, CT, wrote and produced her original song "Silent Dream," available for purchase on most major digital platforms. She released the accompanying video on YouTube. 
Zac Zinger B.M. of Jackson Heights, NY, released his debut album, Fulfillment, in October. Zinger plays shakuhachi, alto sax, and dizi on 12 original compositions, combining influences from jazz and Asian music traditions. Also appearing on the album are Adam Neely B.M. '09 and Kana Dehar '08. Visit zaczinger.com.
Chavivah Zeltzer of Brookline, MA, released an award-winning short film, A Reynah in Exile, now streaming on movikarma.com. The film's music was composed by Saregama. Zeltzer wrote, directed, edited, and performed in the film. 
2012
Emily Arrow of Portland, OR, wrote and published the book Kids' Guide to Learning the Ukulele (Happy Fox Books) as a guide for children 6 and older to learn ukulele using Arrow's original dot-chord system. 
Levin Valayil B.M. of Missouri City, TX, is an equity actor who went on tour with the Canadian company Kidoons for their production of Jungle Book. 
Tamara Rodriguez of San Diego, Mexico, released two albums with Buddha Music Group and received an international songwriting award. 
Matt Savage B.M. of Boston, MA, toured throughout the Northeast for Splash Variations, the debut album of his jazz fusion sextet, the Matt Savage Groove Experiment. Savage also played at the Ocho Rios Jazz Festival in Jamaica with Pat Braxton and her band. 
2013
Jake Cassman B.M. of Los Angeles is directing, writing, and performing at the Second City Hollywood. Cassman is the founder of the band Drunken Logic, which is set to release The Loudness Sessions, a collection of four live in-studio performances. 
Laura Rizzotto of West Hollywood, CA, released her new single "One More Night," and was a featured artist with the new app Metastage, which created a holographic version of her 2018 Eurovision performance and her new single. 
Geoffroy Sauvé M.A. of Montreal, Canada, has accumulated over 20 million streams and is now selling out venues across Canada after the release of his LPs Coastline and 1952. 
KwangHoon Han B.M. of Seoul, South Korea, worked as a music composer in the feature film/Netflix original Tune in for Love, which was nominated in the best score of the year in Blue Dragon Film Awards 2019.
2014
Obadiah Brown-Beach M.M. of Los Angeles is a composer at Hexany Audio and won a gold medal in the Global Music Awards for his score for Honor of Kings 2.0, which was also nominated for best score in a mobile game at the Hollywood Music in Media Awards. 
Nicola Jane Buttigieg of London, England, is developing an app based on her self-designed Beatbox Notation, a system developed to notate different beatboxing sounds and teach them to others. This system has been adapted and used in multiple performances around the United Kingdom.
León Felipe Munoz Gijon B.M. of Mexico City, Mexico, wrote the score, together with his partner Isaac Rico, for the movie 91 Nights, from the best-selling book Left to Tell by Immaculée Ilibagiza. 
Evan Chapman B.M. of Danville, CA, is leading digital marketing as the San Francisco Symphony undergoes change in several areas: a new brand ID, new visual ID, new website, and the transition to a new music director, Esa-Pekka Salonen.
Caleb Hoffman B.M. of Dedham, MA, is a lead test engineer for the team from iZotope who received an Engineering Emmy Award in 2019. 
2016
Christopher Bolte of Somerville, MA, released the album Voyager under the moniker BØLT. The album was made entirely on the Teenage Engineering OP-Z and PO-33 K.O., and was then mastered on a computer.
Max Brandenburg B.M. of Germany was granted an honorable mention at the 2019 USA Songwriting Competition. 
Ankit Suri B.M. of London, England, started the production company Alternative Fidelity, and began working on his first feature film by acclaimed Indian director Priyadarshan. 
2017
Vasundhara Gupta B.M. of Brooklyn, NY, does sample development and sound design for Outlier Studios and Output, and works as a freelance audio post engineer at One Thousand Birds in New York City. He does user experience–based sound design for Audio UX. 
Toby John Hugh Karlin B.M. of Los Angeles composes and consults for Invertigo Dance Theatre in Los Angeles, which was a recipient of a New England Foundation for the Arts' National Dance Project Production Grant. He also released a new album of original music with Myuna.
Hugh Macdonald of London, England, signed a two-song deal with independent label Communion Music, and has since been featured on Spotify's Hot New Bands playlist, received coverage from Clash and the Independent, and opened for Agnes Obel on tour. 
Will Schumacher B.M. of Park City, UT, released the visual concept album A Stairway in the Sky with Gabriella Palmer B.M.'19. 
Aaron Spieldenner B.M. of Seattle, WA, is the composer/sound designer for L.A.-based video game company Bad Dream Games and is working on the upcoming video game One Hand Clapping. He also mixes radio jingles for ReelWorld Productions and records, produces, mixes, and masters for artists in Seattle. 
Kim Logan B.M. of Sarasota, FL, released her highly anticipated sophomore album, Shadow Work. It was mixed/mastered in Nashville by the engineers behind Jack White, Chris Stapleton, Willie Nelson, and Dolly Parton. She will be on tour this summer in the United States with her band, the Silhouettes.  
2018 
David Stern B.M. of Brooklyn, NY, has joined the faculty at the New York Jazz Workshop. Visit newyorkjazzworkshop.com.
Mandi Crimmins B.M. of Pawtucket, RI, made it to the semifinals of the Opening Act, a competition put on by Radio.com in which the winner performs at the iconic Hollywood Ball, opening for artists such as Taylor Swift, Billie Eilish, Camila Cabello, Jonas Brothers, and Lizzo. 
Ana Krstajic M.M. of Belgrade, Serbia, is the assistant to well-known Serbian media composer Nemanja Mosurovic. 
 B.M. of Houston, TX, has been featured in Guitar World magazine. He also was endorsed by Abasi Concepts, founded by Tosin Abasi, and endorsed by Fishman Technologies.
Kelsey Joanne Rogers B.M. '16, M.M. '18 of Durban, South Africa, is a full-time composer at Tune Roads, where she works in an array of styles and with many different forms of media.
Devin Kennedy of Los Angeles was voted Hollywood Music in Media's best new emerging artist in 2018 and has amassed more than 1.6 million digital streams since his debut project. 
Seth D. Mills B.M. addressed the United States Congress regarding the AM-FM Act, the CASE Act, and the Music Modernization Act, which aims to protect creators and musicians. 
Wai Yin Wayne Lui B.M, Chris Cheung B.M., and James Ng B.M. '18, all of Hong Kong, China, hosted and performed in the Roaring '20s Concert to raise funds and awareness for teenagers in the Hong Kong antiELAB protests.  
2019
Katie Warren of Kaukauna, WI, launched Intent Artist Management LLC.
Rayhan Ahmed M.M. of Dibrugarh, India, is employed as business development lead at a publishing company PopArabia, based out of Dubai in the UAE. 
David Briggs B.M. of Hudson, MA, is president and CEO of HomeTown Music and Media, which teaches music lessons and promotes local students and musicians. 
Nevena Neskoska of Chicago, IL, was a finalist in the children's music category at the 2019 USA Songwriting Competition.
Jing Wen B.M. of Beijing, China, was a finalist in the R&B category at the 2019 USA Songwriting Competition.