Record $1.4 Million Raised at Berklee Encore Gala
October 27, 2010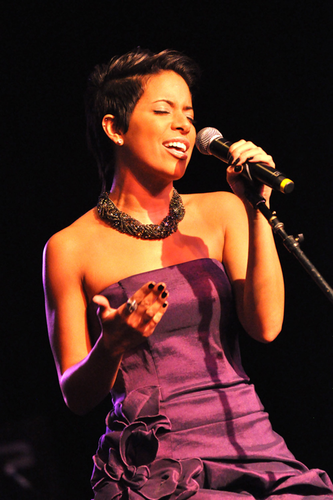 Over 800 guests filled the ballrooms and event spaces of the Westin Copley Place on Saturday, October 23, for Berklee College of Music's 16th annual Encore Gala to benefit the Berklee City Music Program. Berklee City Music brings year-round music education and individualized mentoring to underserved fourth- through twelfth-graders. The Boston-born program—now nationwide in 29 cities—grants underserved youth a music education regardless of financial means or location, and awards scholarships for summer and full-time study at Berklee's Boston campus.
This year, the event raised more than $1.4 million, a record for the Encore Gala. Emmy Award–winning actor and Berklee parent John Larroquette served as MC. Berklee City Music alumna, Berklee graduate, and American Idol veteran Ashley Rodriguez performed as a guest vocalist with the City Music All Stars. Other special guest performers included Patty Larkin '74 and the original Tower of Power. Partygoers dined and danced to the sounds of more than 150 faculty, alumni, and student musicians performing world music, rock, neo-soul, salsa, folk, Middle Eastern fusion, jazz, classical, and bluegrass.
The live and silent auctions featured VIP Patriots and Red Sox packages, exotic vacations, trips to the Monterey Jazz Festival and to the 2011 Grammy Awards, an opportunity to attend a scoring session for The Simpsons, a VIP experience to Lady Gaga's March 2011 concert in Boston, and top-of-the-line musical equipment, among other unique items.
The Encore Gala was sponsored by Bain Capital Children's Charity. Colead sponsors included the Boston Celtics' Shamrock Foundation, Subaru of New England, and Abrams Capital. Berklee advisory council member Teresa Koster and trustees Elliott D. Hillback and Carmichael Roberts served as Gala cochairs. For more information on donating to Berklee City Music, visit Berklee.edu/giving.