City Music Clinic: Ron Carter
February 3, 2010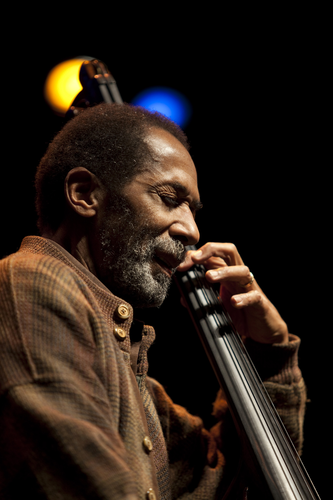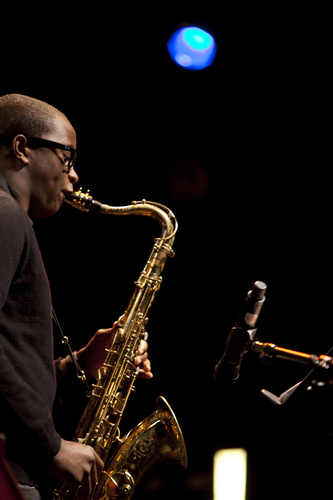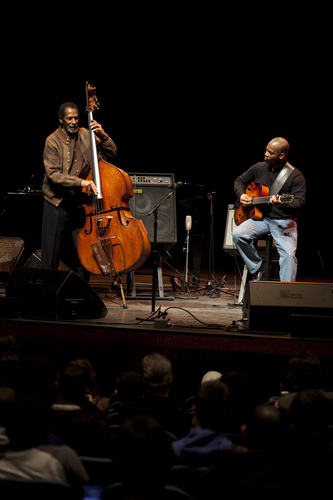 Students in Berklee's City Music programs recently had an opportunity that many would envy: They shared a stage with bass legend Ron Carter. He has performed and recorded with greats such as Miles Davis, Lena Horne, James Brown, B.B. King, and A Tribe Called Quest, and has recording credits on more than 2,000 albums. Carter received a Berklee honorary doctorate of music in 2005 and has earned two Grammy awards. He taught at the City College of New York for 18 years and also acted as the artistic director of the Thelonious Monk Institute of Jazz Studies when it was launched in Boston. And now every City Music teen musician who played with him on January 16 can claim a jazz great on their resumes.
Also working with students on that January afternoon was Berklee alumnus Mike Tucker '06, a tenor saxophonist. Tucker, a semifinalist in the Thelonious Monk International Jazz Saxophone Competition in 2002, has performed with Joe Lovano, George Duke, and Esperanza Spalding, among other artists.
Get a taste of events that day by clicking on the photo and browsing a slideshow.