Record $1.3 Million Raised at Berklee Encore Gala
November 7, 2008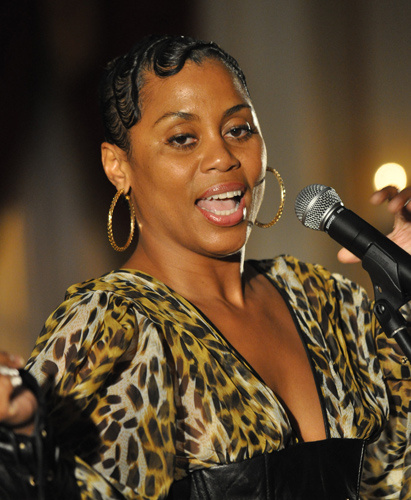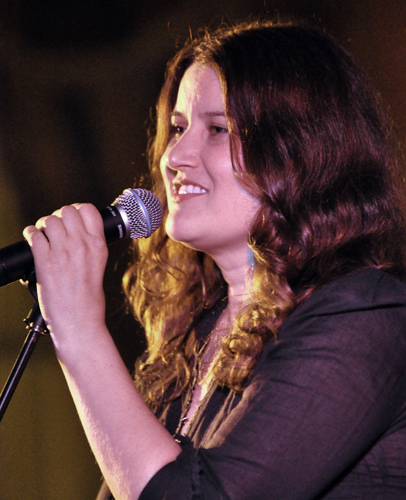 More than 800 guests were on hand at the Boston Park Plaza Hotel and Towers on Saturday, October 25, for Berklee College of Music's 14th Annual Encore Gala to benefit the Berklee City Music Program, the college's strategic initiative to engage musically talented urban sixth- through twelfth-graders in a yearlong music education program. This life-changing experience has benefited thousands of talented teens and helped them get a jumpstart on their education by incorporating the excitement of college during their middle and high school years while broadening their musical experience.
This year the event raised more than $1.3 million, a record for the Encore Gala. For information on donating to Berklee's City Music program, visit berklee.edu/giving.
Partygoers dined and danced to the sounds of more than 150 faculty, alumni, and student musicians performing Latin jazz, rock, reggae, big band, world, r&b, bluegrass, hip-hop, and world music. Special guest performers included Grammy Award-winning vocalist Paula Cole and Tony Award-nominee Elisabeth Withers, both Berklee alumnae. The Berklee City Music SYSTEM 5 Ensemble included students from Dorchester, Roxbury, South Boston, and Hyde Park, areas of Boston served by the program.
The live and silent auctions featured special Red Sox packages; trips to the Panama and Puerto Rico Jazz festivals and the annual Grammy and American Music awards; an opportunity to attend a scoring session for the Simpsons; and outstanding musical equipment, among other unique items.
The Encore Gala was sponsored by Bain Capital Children's Charity. Colead sponsors included Blue Cross Blue Shield of Massachusetts, Fidelity Investments, and Subaru of New England. Gala cochairs included Teresa Koster, and Berklee trustees Elliott Hillback and Carmichael Roberts.
Since City Music's inception in 1992, thousands of inner-city teens have had access to a music education at no cost to them or their families. The program provides high-quality music instruction and mentoring to underserved students from Boston as well as those enrolled at City Music Network sites across the country. Other components include a Saturday preparatory program, summer study, and full-tuition scholarships to earn bachelor of music degrees at Berklee. Other City Music alumni have gone on to Dartmouth, Harvard, and other institutions. City Music builds a foundation of music and life skills for a successful transition from high school to college, and to a career in music.