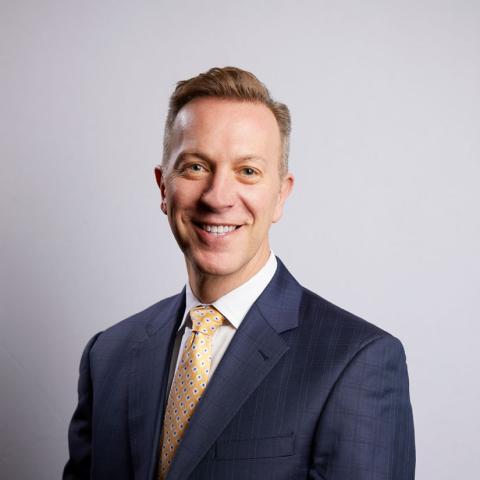 Christopher Kandus-Fisher
Position
Vice President for Student Affairs
Biography
As the vice president for Student Affairs, Christopher Kandus-Fisher (he/him) provides vision, strategic direction, and leadership to a dedicated team of full-time student affairs professionals, graduate assistants, and student employees in the areas of Campus Life, Housing and Residential Education, Equity and Title IX, Health and Wellness (Counseling Services and Student Wellness and Health Promotion), Community Standards and Conflict Resolution, and Student Affairs on Berklee's campus in Valencia, Spain.
Working collaboratively with students and college partners, Dr. Kandus-Fisher and his team enhance the student academic experience while creating a welcoming, diverse, equitable, and inclusive campus environment. His leadership guides cocurricular student learning and the utilization of high impact practices throughout the division beginning with new student orientation and culminating with commencement. Convocation, Family Weekend, Student Government Association (SGA), Sexual Assault Awareness Month, residence hall councils, yoga, and Student Allies in Anti-Violence Education (SAAVE) are just some of the programs, events, and opportunities for engagement offered throughout the year.
Dr. Kandus-Fisher earned his undergraduate degree from Ashland University in Ohio, his master's degree in higher education with a concentration in administration from the University of Akron, and his doctorate in higher education leadership at Nova Southeastern University. He has conducted research on how to best educate students who identify as members of Generation Z through an evaluation of instructional environments and techniques within postsecondary classrooms. Additionally, he has been published regarding the topics of student mental health, campus safety, organizational development, and strategic planning.
You can reach him at studentaffairs@berklee.edu.