Visiting Artist Series: Jessie Reyez (Virtual Event)
Event Dates
Wednesday / February 24, 2021 / 1:00 pm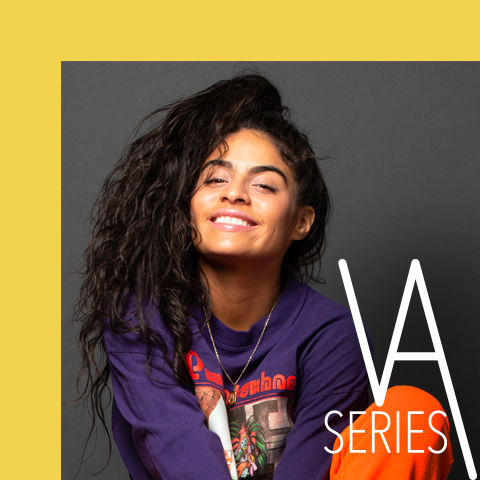 The Berklee Visiting Artist Series is a live, interactive forum featuring some of today's most innovative professional performers and creators. These moderated discussions will focus on the topics of artistry, entrepreneurship, and social justice, and students will have the opportunity to actively participate by posing questions directly to guests. This event features a live interview with singer-songwriter Jessie Reyez, moderated by Prince Charles Alexander, professor in the Music Production and Engineering Department.
Grammy-nominated singer-songwriter Jessie Reyez released her debut studio album, Before Love Came to Kill Us, via FMLY/Island Records to critical acclaim last spring, earning recognition from the New York Times, Pitchfork, Rolling Stone, Variety, and more. It has amassed over 350 million global streams, becoming the Top Female Debut Album and Top R&B album of 2020, and charting in the Top 5 on Billboard's R&B album chart, where it remained for months. Reyez has been nominated for a Grammy Award for Best Urban Contemporary Album for her sophomore EP, Being Human in Public; won a Juno Award for 2020's R&B/Soul Recording of the Year; and graced the covers of Remezcla, NME, Galore, ILY Magazine, and VIBE Viva, which dubbed her "the People's Pop Star." She's successfully headlined a sold-out tour, performed at a plethora of music festivals, supported Billie Eilish on her U.S. tour, and brought her performances to the screen with appearances on the One World: Together at Home special broadcast and Jimmy Kimmel Live (From His House).
How to Participate
RSVP in the Berklee Career Manager. Once you are registered, we will send you a link to access the webinar 24 hours before the event. 
Faculty and staff who wish to attend the event may request access. For questions, please contact Liza Levy, talent relations manager.