Student Recital: Nicoleta Savvidou, Piano
This event has passed.
Please see the
events listing
for upcoming events.
Event Dates
Wednesday / May 5, 2021 / 8:00 pm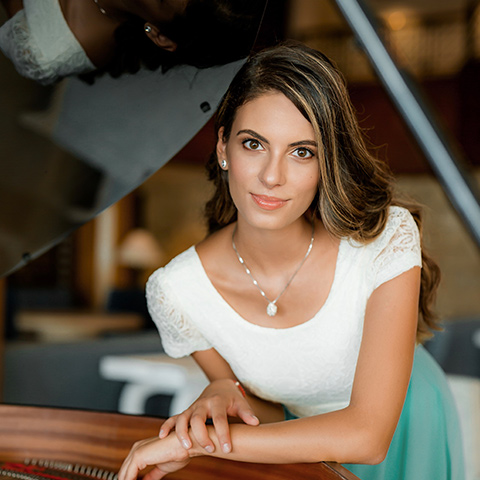 An evening of music performed by Nicoleta Savvidou (B.M. '21, piano). Program includes: 
BEETHOVEN: Sonata No. 30 in E Major, Op. 109
RACHMANINOFF: Six Moments Musicaux, Op.16
I. Andantino, B flat minor
II. Allegretto, E flat minor
III. Andante cantabile, B minor
IV. Presto, E minor
V. Adagio sostenuto, D flat major
VI. Maestoso, C major
How to Watch
This performance will be livestreamed from Virtual Studio 1, starting at 8:00 p.m. ET.