Berklee Concert Jazz Orchestra Virtual Concert
This event has passed.
Please see the
events listing
for upcoming events.
Event Dates
Tuesday / May 4, 2021 / 7:30 pm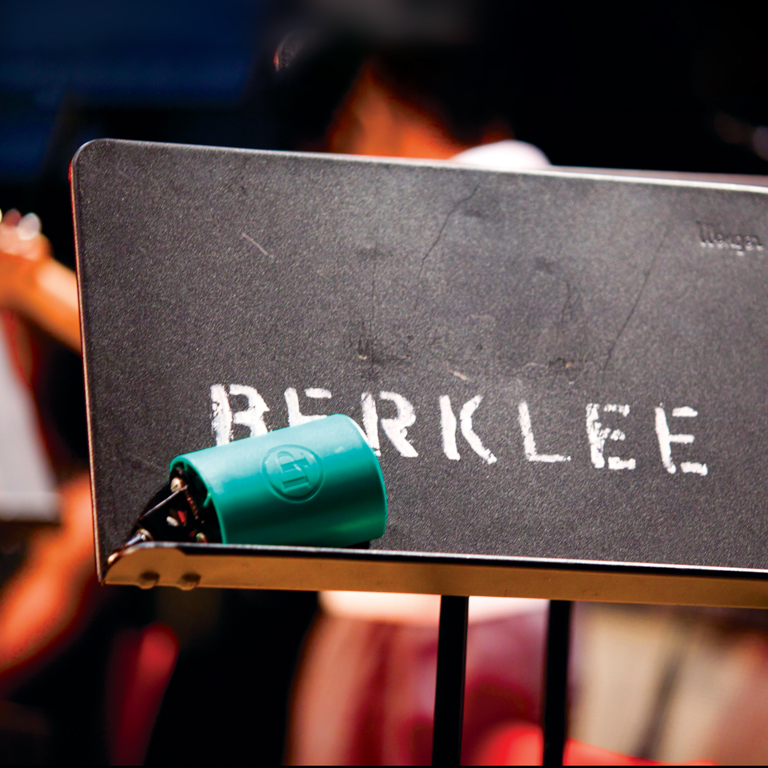 Hear fresh and inspired original jazz compositions played by some of today's most creative young performers. Hailing from all parts of the globe, this international group exemplifies the great melting pot that music can create, especially in the U.S. and at Berklee.
Presented by Greg Hopkins, director of the Berklee Concert Jazz Orchestra (BCJO), and the Harmony and Jazz Composition Department, this concert will premiere five new works by talented Berklee writers, all performed virtually by an ensemble of our best jazz and contemporary performers. Additionally, the band will perform several of Hopkins's composition and arrangements.
Berklee Concert Jazz Orchestra Repertoire, Spring 2021
The program will include the following repertoire, not necessarily in this order:
"Covid Journey," composed and arranged by Hyewon Park 
"Growing Together," composed and arranged by Giovanni Cutello 
"Out of Tempo," composed and arranged by Camila Bello 
"Garota de Ipanema," composed by Antônio Carlos Jobim and arranged by Patricia Gomez 
"Danny Boy," composed by Frederic Weatherly and arranged by Yichen Lin 
"The Variants," composed and arranged by Greg Hopkins
"Red Dog," composed and arranged by Greg Hopkins
"In a Sentimental Mood," composed by Duke Ellington and arranged by Greg Hopkins
"Duet with You," composed by Greg Hopkins
"Alone Together," composed by Howard Dietz and Arthur Schwartz; arranged by Greg Hopkins
Berklee Concert Jazz Orchestra, Spring 2021, Directed by Greg Hopkins
Trumpets:
Carlos Ramos Gomez
Miles Thompson
Matteo Cutello
Trombones:
Auden Durant
Danny Thornburg
Ben Romanow
Reeds:
Sheila Del Bosque, fute/piccolo
Giovanni Cutello, alto saxophone 
Claudia Medina, alto and soprano saxophone/flute
Max Roark, tenor saxophone/flute/clarinet 
Ben Canfield, tenor saxophone 
Peter Antinozzi, baritone/bass clarinet 
Rhythm:
Camila Cortina Bello, piano
Roy Ben Bashat, guitar
Eduardo Diez Vieira, bass 
Roni Kaspi, drums 
Special thanks and gratitude to Bob Pilkington and Jason Camelio. All of the music presented here was composed during the past year and a half in Jazz Composition III, Advanced Arranging, and the BCJO Writers Workshop.