A Tribute to Phil Wilson, Featuring the Regiment Horns (Video Rewind)
This event has passed.
Please see the
events listing
for upcoming events.
Event Dates
Thursday / February 11, 2021 / 4:00 pm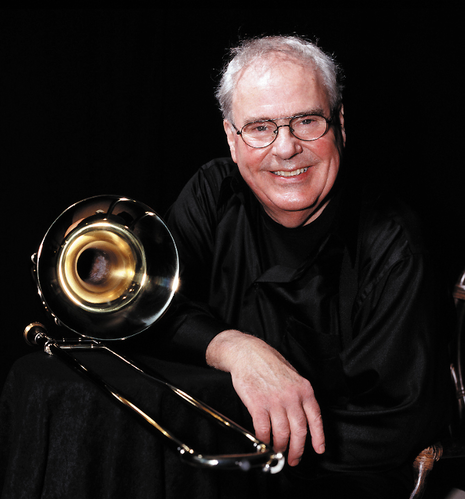 In this video rewind from 2017, Sean Jones, chair of Berklee's Brass Department, hosts the Regiment Horns, one of the most in-demand horn sections, in an evening of unforgettable music celebrating Phil Wilson, longtime faculty member, former conductor of the Berklee Rainbow Band, and supportive mentor to many Berklee brass students. The Regiment Horns are Sean Erick '06 (trumpet, flugelhorn), Kevin Lloyd Williams Jr. '03 (flute, tuba, trombone), and Leon Silva Jr. '07 (saxophone). They have recorded with Lady Gaga, Justin Timberlake, Coldplay, Solange Knowles, King, and more. They'll be joined by Tia Fuller, professor of ensembles, and the Berklee Rainbow Band.