The Writer's Stage: 'Blue Neighbourhood'
Event Dates
Tuesday / April 20, 2021 / 8:00 pm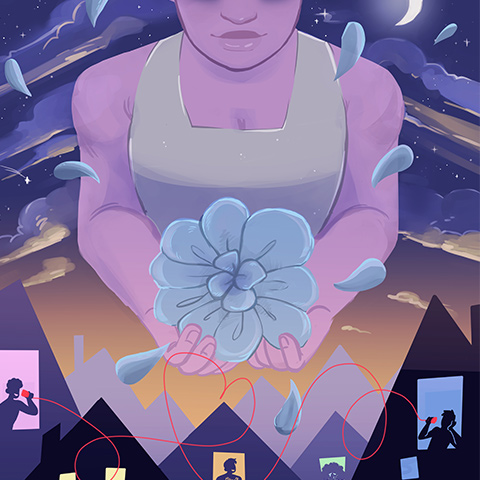 A theatrical response to Troye Sivan's debut album by the same name, Blue Neighbourhood is the story of twelve people as they process a sudden and unexpected loss within their community. With each character representing a unique construct of the contemporary Western world, we watch as the blue neighborhood attempts to process love, loss, and loneliness. 
Written by Connor Wentworth (B.F.A. '21, contemporary theater)
Directed by Christopher James Webb
How to Watch
This performance will be livestreamed from Zoom starting at 8:00 p.m. ET.