This event has passed.
Please see the
events listing
for upcoming events.
Event Dates
Tuesday / December 7, 2021 / 8:00 pm
Wednesday / December 8, 2021 / 8:00 pm
Thursday / December 9, 2021 / 8:00 pm
Friday / December 10, 2021 / 8:00 pm
Venue
Boston Conservatory Theater
31 Hemenway Street, Floor 2
Boston
MA
02115
United States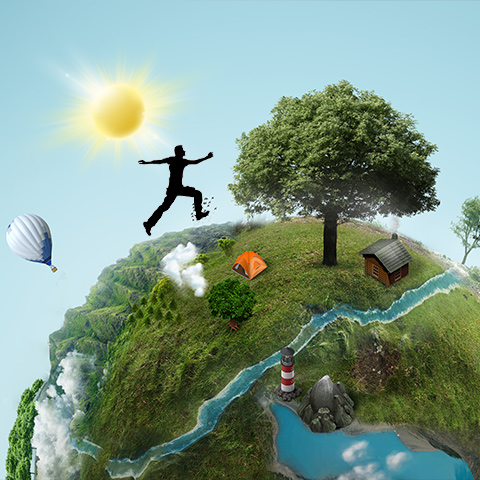 A grand and glorious satire of innocence and optimism featuring one of the most acclaimed musical scores of all time. Young Candide is expelled from home, tortured by the Inquisition, swindled out of a fortune, shipwrecked on a desert isle, and separated time and again from his true love, Cunegonde. Cunegonde, along with her classmates Maximililan and Paquette, also endures a barrage of misfortunes that cause them all to question: Is everything for the best in this best of all possible worlds? This production is presented in partnership with the Boston Conservatory at Berklee Music Division.
Music by Leonard Bernstein
Book adapted from Voltaire by Hugh Wheeler in a new version by John Caird
Lyrics by Richard Wilbur, Stephen Sondheim, John Latouche, Lillian Hellman, Dorothy Parker, and Leonard Bernstein 
Program Information
Scenes and Musical Numbers
ACT I 
SCENE 1: Westphalia
Life is Happiness Indeed—Candide, Cunegonde, Maximilian, Paquette
The Best of All Possible Worlds—Pangloss, Candide, Cunegonde, Maximillian, Paquette
Oh, Happy We—Candide, Cunegonde
It Must Be So—Candide
SCENE 2: Bavaria
SCENE 3: Holland
Candide's Lament—Candide
Dear Boy—Pangloss, Ensemble
SCENE 4: Paris, Vienna, & Portugal
Glitter and Be Gay—Cunegonde
SCENE 5: At Sea
SCENE 6: Lisbon
Auto-De-Fe—Inquisitors, Ensemble
You Were Dead, You Know—Candide, Cunegonde
SCENE 7: Spain
I am Easily Assimilated—Old Woman, Ensemble
Quartet Finale—Candide, Cunegonde, Cacambo, Old Woman
—INTERMISSION—
ACT II
SCENE 8: Montevideo
We Are Women—Cunegonde, Old Woman
My Love—Cunegonde, Governor
SCENE 9: Paraguay
Alleluia—Ensemble
SCENE 10: Eldorado
The Ballad of Eldorado—Candide, Cacambo, Ensemble
SCENE 11: Surinam
Bon Voyage—Vanderdendur, Ensemble
It Must Be Me—Candide
Words, Words, Words —Martin
SCENE 12: At Sea Again
SCENE 13: A Tunisian Galley
SCENE 14: Venice
Money, Money, Money—Female Ensemble
Venice Gavotte—Candide, Cunegonde, Old Woman, Pangloss
What's the Use?—Cacambo, Old Woman, Paquette, Maximilian, Martin, Pangloss
Kings Barcarolle—Candide, Charles Edward, Hermann Augustus, Theodore, Achmet, Ivan, Stanislas
SCENE 15: The Mountains
Universal Good—Candide, Ensemble
Make Our Garden Grow—Candide, Cunegonde, Ensemble
Cast
VOLTAIRE/PANGLOSS – Alex Poletti, Tyler Mell* (Understudy: Kees Hokendijk)
CANDIDE – Randell Lee, Joseph Morell* (Understudy: Avery Horton)
CUNEGONDE – Kate Klika, Kate Fitzgerald* (Understudy: Carly Nadeau)
MAXIMILIAN – Greyson Lynch (Understudy: Jack Parrotta)
PAQUETTE – Zoe Douglas, Lara Allison* (Understudy: Haley Dunning)
THE OLD WOMAN – Nicole Fluegge, Melissa Kline* (Understudy: Isa Sanchez)
CACAMBO – Logan Clancy
MARTIN – Nate Walsh
THE GOVERNOR – Carlyn Barenholtz
VANDERDENDUR – Kaitlyn Herrick
THE BARON OF THUNDER-DEN-TRUNK – Nolan Montgomery
THE BARONESS OF THUNDER-DEN-TRUNK – Mikayla Myers
CORPORAL – Benjamin Ancell
CAPTAIN – Jack Parrotta
QUEEN OF BAVARIA – Jaela DeShazo
DUTCH MINISTER – Connor Buonaccorsi
THE MINISTER'S WIFE – Sophia Ross
JAMES, THE ANABAPTIST – Jaden Martinez
DON ISAACAR – Kees Hoekendijk
THE GRAND INQUISITOR – Tyler Moran
SAILOR – Lily James
INQUISITORS – Jaden Martinez, Connor Buonaccorsi
AGENTS OF THE INQUISITION – Ella Marcus, Kate Froemmling, Haley Herman
KING OF ELDORADO – Sophie Golay
QUEEN OF ELDORADO – Maeve Reilly
TUNISIAN CAPTAIN – Annabella Hunt
KING STANISLAS – Kees Hoekendijk
TZAR IVAN – Jack Parrotta
CHARLES EDWARD STEWART – Benjamin Ancell
GRAND SULTAN ACHMET – Jaden Martinez
KING HERMANN AUGUSTUS – Connor Buonaccorsi
KING THEODORE – Tyler Moran
DANCE ENSEMBLE – Lauren Barkman, Connor Buonaccorsi, Kees Hoekendijk, Jaden Martinez, Kindred Moore, Tyler Moran, Anna Marie Shockey, Sylvia Taylor, Nate Walsh
SINGING ENSEMBLE – Raya Aberbach, Lauren Abraham, Lara Allison, Benjamin Ancell,L Liza Aquilino, Carlyn Barenholtz, Lauren Barkman, Connor Buonaccorsi, Logan Thomas Clancy, Jaela DeShazo, Haley Dunning, Kate Froemmling, Sophie Golay, Haley Herman, Kaitlyn Herrick, Kees Hoekendijk, Avery Horton, Annabella Marie Hunt, Lily Gilan James, Greyson Lynch, Ella Marcus, Jaden Martinez, Tyler Mell, Nolan Montgomery, Kindred Moore, Tyler Moran, Mikayla Myers, Carly Nadeau, Jack Parrotta, Maeve Reilly, Sophia Ross, Isa Sanchez, Anna Maria Shockey, Sophia Takla, Sylvia Taylor, Nate Walsh
*Denotes Wednesday/Friday Cast
Orchestra
REED I
Daniel Meza
REED II
Noah Century
REED III
Christian Arroyo Castillo
REED IV
Aliesha Phillips
Max Reed
REED V
Kate White
HORN
Dominick Neville
TRUMPET/FLUGELHORN
Cal Richards
TROMBONE
Gillian Kearney
PERCUSSION
Ashley Ridenour
KEYBOARDS
Ben Laham
VIOLIN IA
Gaia Sbeghan
VIOLIN IB
Mira Steenbrugge
VIOLIN IIA
Teresa Storer
VIOLIN IIB
Clara Mazo
VIOLIN IIIA
Christine Chen
VIOLIN IIIB
Andrea de Aguila Osollo
VIOLA IA
Colton Slaven
VIOLA IB
Kaedyn Colton
VIOLA IIA 
Katy Rose Bennett
VIOLA IIB
Cedrick McCafferty
VIOLA Alternate
Robin Tarhan
CELLO IA
Enrique Hernandez de Tejada
CELLO IB
Arturo Romero
BASS IA
Jacob Slater
BASS IB
Leo Martinez
Creative Team
Patsy Collins Bandes, Director
Jose Delgado, Music Director
Isaac Leaverton, Assistant Music Director
Brian Dillon, Choreographer
Tyler Mell, Scenic Coordinator
Abigail Wang, Lighting Designer
Production Staff
PRODUCTION STAFF
Production Stage Manager – Joel Butler
Assistant Stage Manager – Anna Richardson
Technical Director – Taylor Hansen
Assistant Technical Director – Betsy Pierce
Lighting Supervisor – Evyn Newton
Costume Shop Manager – Rebecca Butler
Assistant Costume Shop Manager – Amanda Feeley
A1/Sound Supervisor – Steven Younkins
Props Manager – Daniel Simons
Wardrobe Manager – Becky Thorogood
Director of Performance Services – Liz Keller-Tripp
Ticket Operations and Patron Services Manager – E. Nicole Kindred
STUDENT PRODUCTION STAFF
Assistant Stage Manager – Ryan Norton
Costume Assistants – Maya Bryce, William Chin
Electrics – Justin Diaz
Audio – Gabe Seplow
Run Crew – Caetano de Sa, Anna Leigh Jenkins, Louis Paine
Theater Division and Performance Services
THEATER DIVISION LEADERSHIP
Dean of Theater
 – Scott Edmiston
Chair of Theater – Patsy Collins Bandes
Assistant Chair of Theater – Jermaine Hill
PERFORMANCE SERVICES
Director of Performance Services – Liz Keller-Tripp
Director of Audio/Visual Services – Richard Malcolm
Audio/Visual Specialist – Phil Roberson
Associate Director of Concert Services – Ryland Bennett
---
Special thanks to all audience members for viewing this program information online. Viewing this information digitally has saved 4,200 sheets of paper—that's 449 gallons of water preserved and 377 pounds of CO2-equivalent greenhouse gas emissions eliminated. 
---